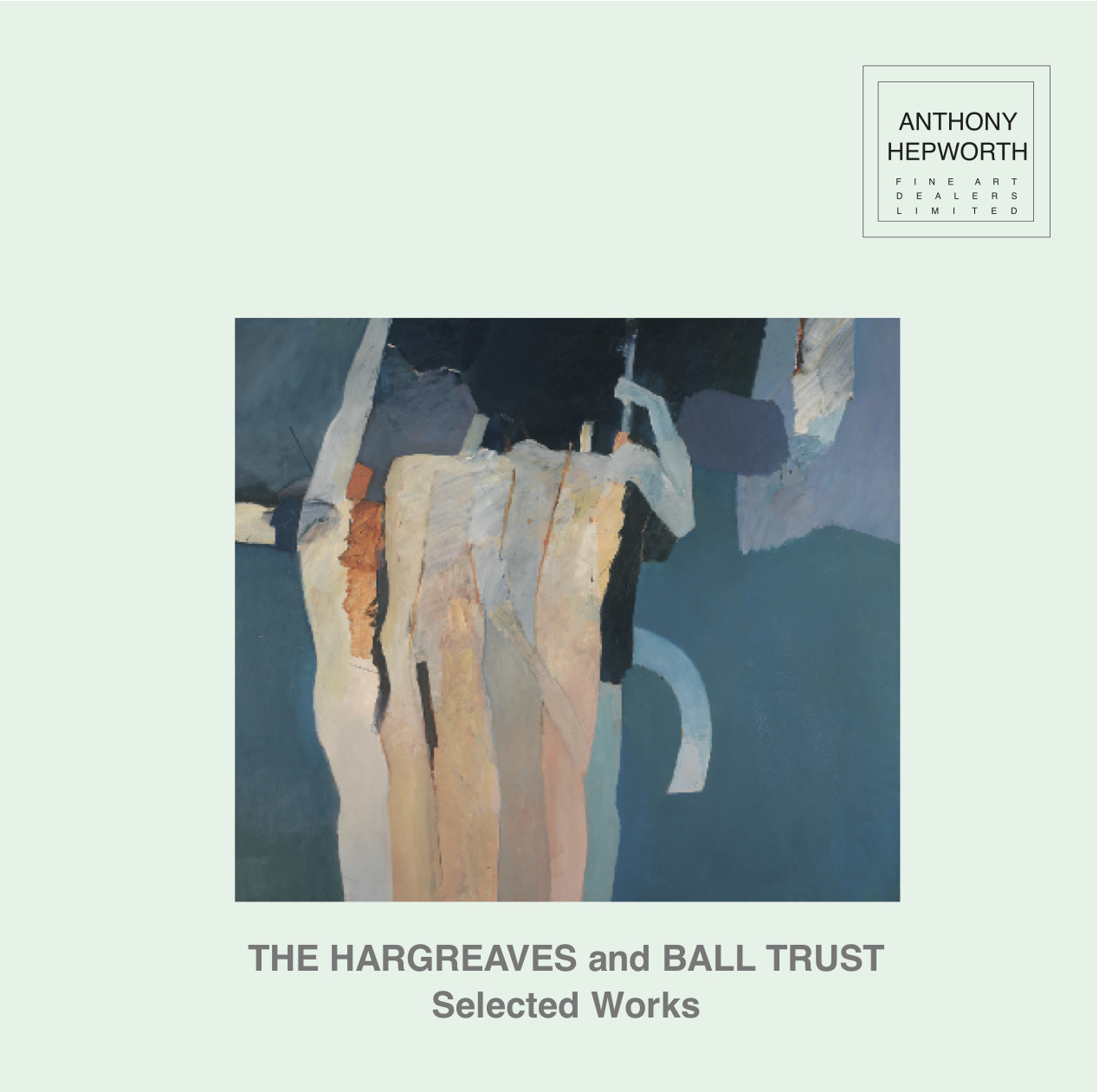 The Hargreaves and Ball Charitable Trust
The Hargreaves and Ball Charitable Trust has been established in order to support registered Charities by the sale of art works collected by two remarkable men. They were born in Southport, going on to live in Liverpool, Sheffield and London. Their adult lives developed together through their work as scientists, through their shared interests as musicians and art connoisseurs and through the many people who benefitted from their friendship, hospitality and help.
Dr Gordon Hargreaves (1930 - 1989) was a teacher and enthusiast who lectured in chemistry at Birkenhead Technical College and wrote a standard textbook on Elementary Chemical Thermodynamics (1961). He also taught voluntarily about his many other interests, including theatre, literature and music (he was a competent pianist); and, as he went on to Sheffield University and to London's Imperial College (where he became its first Director of Safety), he organised many exhibitions of modern British art.
Gordon became a generous and enthusiastic advocate of Prunella Clough, Keith Vaughan, Robert Medley, Kenneth Draper, Jean Macalpine, Michael Murfin and John Hoyland; and organised shows for young artists at the very start of their careers. A memorial exhibition at Imperial College in 1990 showed, to the surprise of many, the extent of his own painting skills which Prunella had quietly encouraged.
Prof John Ball (1931 - 2010), under whose Will the Trust has been formed, had a distinguished academic career, becoming Professor Emeritus of Zoology at Sheffield University in 1984. He was Editor of an international Journal of Endocrinology (until 1989) and maintained strong friendships with many of his former colleagues. His enthusiasms for art and music resonated with those of his partner, and he became a performance-level pianist and an acknowledged expert on several artists, in particular Keith Vaughan.
John & Gordon's interests had led them to meet Keith Vaughan in 1965 and Prunella Clough in 1969 - and to forge close and lasting friendships with both of them. After Gordon's sudden death, John continued to refine the collection; and he introduced the work of Elizabeth Fritsch as the centrepiece of an already large ceramic display.
It is the work of these three artists - Vaughan, Clough and Fritsch - which is the Trust's inheritance. It will in due course be sold and the proceeds given to chosen charities. The first to receive such support has been London's Wigmore Hall, which was a place of particular importance to John and Gordon - especially for its song recitals. The generosity of spirit which prompted the Trust's foundation will before long be felt elsewhere as well, as works are sold and as other charities are chosen to receive support from this inspired and generous venture.
Tom West,
Trustee.
Illustrated catalogue available on request.